Not to be confused with the neighbouring Aberdeen Street Social, located in SoHo, tucked between Staunton Street and Caine Road you will find Aberdeen Street, a Mediterranean restaurant and bar, with an airy outdoor terrace and relaxing atmosphere.
Aberdeen Street prides itself in providing healthy cuisine – without MSG or preservatives of any kind – that is all sustainably sourced. They procure responsibly-sourced animal products, including free range eggs, chicken raised free of animal byproducts, sustainably fished seafood, and premium quality meat sold by responsible livestock farmers in Australia, New Zealand and France.
After a long week at work, Aberdeen Street is the prefect sanctuary. The outdoor terrace is relaxing, with dim lighting whilst the indoors exudes a cosy and homey feel.
What you will notice is that the menu here is pretty wide-ranging with plenty of salad choices named after the streets of Soho, starting at the $115 price point. There are dishes designed for sharing, a good selection of vegetarian options and a range of pastas for those who prefer to load up on the carbs.
Always curious about who makes the best meatballs in Hong Kong, as an appetizer, we selected the Mediterranean beef style meatballs ($65). Arriving on a dish of four, the meatballs were of medium size, delicately flavored with appropriate herbs and spices, and juicy.

Mediterranean beef style meatballs ($65)
We were recommended the Moules Mariniere: mussels in shallot, parsley and white wine sauce ($190).


Sauteed potatoes – great sidekick to the Mariniere Mussels
For the main, I ordered a pan-fried sea bass with caper, saffron and cream sauce. Served with sautéed vegetables and Basmati rice, this was delicately cooked to perfection.


A nicely executed pan-fried sea bass with caper, saffron and cream sauce.
And who can possibly forget dessert? With a selection of 9 desserts to choose from, ranging from Macarons, apple tart, to crème brulee, I conservatively opted for my favourite Italian dessert, the Tiramisu ($55). The mascarpone was delicately balanced with the espresso and liquer and lightly sprinkled with a dusting of cocoa.

A creamy and smooth tiramisu to end a satisfying meal.
ABERDEEN STREET
Address: UG/F King Ho Building, 41-49 Aberdeen Street, Central, Hong Kong
Open everyday from 10am-1am.
Order online via foodpanda.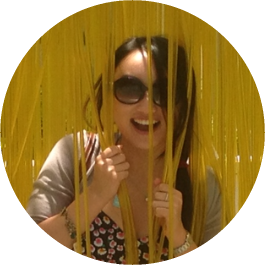 Michelle Tang |
Contributing Editor
Not your most conventional girl. A creative spirit with a zest for adventure, yoga, and food. With a degree in Finance and Law, Michelle was raised in Sydney. Passionate about cooking, writing, food styling and photography, Michelle writes a recipe blog and hosts supper clubs and cooking workshops for groups, private parties, and corporate. Visit Michelle's Facebook page here. Welcome Kitchenmess!