Chaky's Public House – A Casual pub environment where you can relax, drink and watch some sports with some solid Indian food.
Sports bar and Indian food is definitely not something you would think of coming together all in one centralized location. But surprisingly, Chaky's Public House attempts to unite the two together in a casual dining spot situated along the bustling Wyndam Street in Central.
First, who is Chaky? Chaky used to be the chef at The Chapel, an Indian Restaurant/Pub in Happy Valley who seemed to hold a fond place in people's heart. Apparently due to rent rises they had to close up. Nonetheless, Chaky's Public House has basically taken over the space preciously occupied by CVCHE. Sayonora CVCHE – we will miss your awesome lunch deals.
With a massive TV screen situated at the end of the dining room, rest assured that you would never miss any action in a sports game no matter where you sit at Chaky's Public House.
Second, the environment. Chaky´s Public House is a combination of a casual, sporty bar vibe that serves Indian food. No matter where you sit in the dining room you can rest assured you will always see a screen, so you need never miss a goal, touchdown, slam dunk or whatever action you came to see.
Chaky's Public House specialty, Chicken Tikka Masala – premium breast meat  in spicy "homemade" sauce.
Third, the food. Every dish we ordered was solid. Chicken Tikka Masala is meant to be one of the most popular orders at Chaky's Public House so on that note, I ordered it. It came in a spicy homemade sauce. The chicken breast meat was premium indeed.
Fish Tikka from Chaky's Public House – succulent chunks of boneless Ling fish with a lovage seed seasoning.
Fish tikka was another recommendation made by the staff of Chaky's Public House.  Delicate ling fillet chunks marinaded in tandoori paste with hints of cumin, this was definitely one of the lighter options for a night of Indian food indulgence. Portions were very generous, making it perfect for sharing.
Another popular choice at Chaky's Public House is the Palak Paneer, rich spinach and handmade cottage cheese.
My favorite dish of the night was the Palak Paneer from Chaky's Public House. For those of you who aren't aware, palak paneer is a vegetarian Indian dish consisting of spinach, tomato gravy sauce and paneer in a thick paste made from pureed spinach and seasoned with garlic, garam masala, and other spices. We enjoyed the flavors of the silky paneer, especially when smothered on top of the garlic naan. Just the thought of the combination right now makes me crave for more.
Garlic Naan from Chaky's Public House– possibly the best garlic naan I've encountered in Hong Kong.
Given all the above dish selections, the dinner was not complete without naan or roti to soak up all the rich flavors from the sauces. On that note, we had our star of the night: garlic naan. Quite arguably, I think this is possibly the best naan I've had in Hong Kong.  Soft and fluffy, each piece of naan was cooked evenly without a single burnt bottom.
All in all, if you are looking to watch a sports game with a group of friends in a relaxed environment with drinks and some pretty solid Indian food, look no further than Chaky's Public House. Portion sizes are generous, making it perfect for sharing and prices are reasonable for its Central location with a dinner bill for three persons roughly amounting to $800. What's more? The scent of carefully cooked tandoori chicken, lamb, fish and homemade sauces should be enough to entice you to come to Chaky's Public House.
Chaky's Public House
Address: 2F Parekh House, 63 Wyndam Street, Central.
Telephone: +852 28109881
Opening Hours: Mon-Sat 12-11pm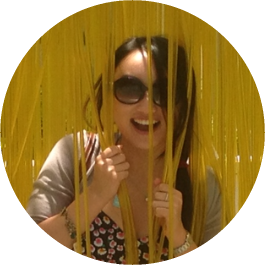 Michelle Tang |
Contributing Editor
Not your most conventional girl. A creative spirit with a zest for adventure, yoga, and food. With a degree in Finance and Law, Michelle was raised in Sydney. Passionate about cooking, writing, food styling and photography, Michelle writes a recipe blog and hosts supper clubs and cooking workshops for groups, private parties, and corporate.