Welcome to the first release of Panda Peek's Food and Wine Pairing Series. The aim of this series is to recommend certain style of wines and alcoholic beverages that would pair well with particular dishes. For this exercise, we were fortunate enough to seek the expertise of Nicolas Deneux, sommelier at On Lan Dining.
F.A.B: mixed platter of cheese and charcuterie
In France, Charcuterie is a vague term for different type or cold cuts made out of sausages, dried sausages, saussicon, paté, terrines, etc. The type of Charcuterie being served here is more from the region of Lyon in France. As such, Nicolas therefore recommends a wine in the surrounding of that region.
His first pick would be beaujolais where Gamay is the grape variety for making red wines. Fruit driven and usually with a nice freshness, wines from Beaujolais "cuts" through the fat texture of Charcuterie. His second pick would be a young Syrah (with a very little and gentle barrel aging) from the Northen part of Rhone Valley.
Gaia Ristorante: Costine Di Manzo Brasate Con Aglio Nero E Patate Affumicate (Wagyu beef ribs braised with black garlic, served with smoked potato puree) + Insalatina Di Rughetta, Parmigiano E Carciofi (Rocket salad and shaved artichokes and parmigiano cheese, lemon evo)
For this particular meat dish, Nicolas' choice might surprise some people. While braised meat in general can take heavier wines, the presence of a garlic and rocket salad rules out the choice of rich wines. Instead, he suggests picking a wie from the Etna Rosso in Italy, made out of (mostly) Nerello Mascalese. This grape echoes the elegance of Pinot Noir but is planted in a volcanic region. As such, the volcanic soils bring higher acids and adds a certain smokiness. Definitely a region and appellation to discover.
Sweet Secrets: Gluten Free Dark Chocolate Cake
Given the chocolate element in this dessert, Nicolas recommends a Tawny Port wine from the Douro valley in Portugal. Sweet but also with an incredible depth of spice and dried tobacco leaf aroma and flavors will help accentuate the depth of the chocolate flavor in the cake. Check here for more information.
Metropolitain: Spring Roasted Chicken
Naturally, chicken always finds its place with incredible white wines. This is not to say chicken cannot be paired with reds. Depending on how the chicken is prepared, red wines can be paired at times with the chook. In this particular case of roast chicken, Nicholas suggests a young Pinot Noir from Burgundy since it will bear the fruitiness and finesse to go well with the chicken without overpowering it. He warns against selecting wines that are too heavy or concentrated with white meat in general.
Ganga's: Chicken Tikka Masala, Saffron Biryani Rice
If one fancies Indian cuisine, the one thing to remember when pairing wine here is to avoid wines with large tannins since these don't go well with spices (which feature heavily in Indian style cooking). Tight and dry tannins are possible as long as the wine keeps a certain finesse. Instead, Nicholas suggests that dry and mineral white wines are usually safer with strong spices. This is why, for red wines, he would pick Burgundy from a village such as Nuits-Saint-Georges (which has slighter tannins than other villages in general). Follow this link to see more Chicken Tikka Masala options.
About Champagne Nicolas Deneux
Graduating from the National Hospitality School of Paris-Mederic in 2005, Nicolas has been the Sommelier of several Michelin starred restaurants in Paris such as La Tour d'Argent, Le Meurice, Alain Ducasse au Plaza Athenee. In 2009, Nicolas made the transition to Hong Kong and was appointed as Chief Sommelier of Spoon by Alain Ducasse at the Intercontinental before joining the Grand Hyatt as Wine Director in 2012.
Currently, Nicolas is the Wine Director at "Nomad Dining" group in Hong Kong; a venture he set up alongside with Michelin-starred Chef Philippe Orrico, Cheese specialist Jeremy Evrard and renowned bartender consultant Giancarlo Mancino. For more information, follow Nicolas on Facebook here or read his tweets here.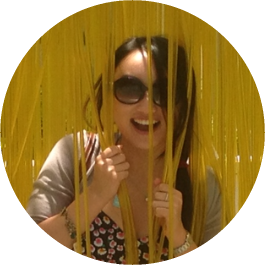 Michelle Tang |
Contributing Editor
Not your most conventional girl. A creative spirit with a zest for adventure, yoga, and food. With a degree in Finance and Law, Michelle was raised in Sydney. Passionate about cooking, writing, food styling and photography, Michelle writes a recipe blog and hosts supper clubs and cooking workshops for groups, private parties, and corporate.