METROPOLITAIN
A Slice of Paris in Sai Ying Pung
*Modeled after the iconic metro stations of Paris.
Looking for friendly service and an enjoyable place to enjoy a hearty taste of France? Then look no further than French Creations latest venture, Metropolitain, nestled in the hip and trendy Sai Ying Pung. Named and modelled after the iconic metro stations of Paris, Chef Frank Lebiez takes after authentic French bistro fare. Expect to find all the classics such as beef tartare, onion soup, and homemade tarte tatin. Enter Metropolitain through the wrought iron entrance and you will be greeted with high ceilings, a massive bar, open kitchen and large terrace.
What sets Metropolitain apart from other french cuisine is that each dish has a home-style touch to it. Some highlights include snails with garlic butter, homemade foie gras with chutney and brioche, skirt steak with shallots and potato gratin.

To start the evening on a light note, we opt for the steak tartare ($80/$158), served with fries or salad and the salmon tartare ($88/$138).

Beef carpaccio, rocket salad and parmesan flakes ($118)
As for the mains, there was a wide selection of hearty propositions. You will find braised lamb shanks with mash, grilled half chicken with fried potatoes, and much more. Amongst the two of us, we ordered the lobster linguini ($248) and the atlantic cod fish fillet with braised fennel with saffron ($178) to share.

Lobster Linguine ($248) – a dish to impress.

Atlantic cod fish with braised fennel with saffron ($178)
The profiteroles definitely score high points in the classic dessert department ($78). Coming in three, the profiteroles are generously sized filled with vanilla bean ice-cream, drizzled with a rich dark chocolate sauce.

Choux pastries willed with vanilla ice cream and chocolate sauce ($78) – forget the diet when you see these.
All in all, if you feel like being momentarily whisked into the metro stations of Paris (without having to take the flight), do pay a visit to Metropolitain. As a casual style French bistro with attentive service and decent food at reasonable prices, it makes for a perfect place to catch up with friends.


Metropolitain
 Address: G/F, 46 High Street, Sai Ying Pung, Hong Kong
Opening Hours: 10am to 11pm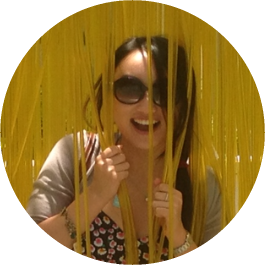 Michelle Tang |
Contributing Editor
Not your most conventional girl. A creative spirit with a zest for adventure, yoga, and food. With a degree in Finance and Law, Michelle was raised in Sydney. Passionate about cooking, writing, food styling and photography, Michelle writes a recipe blog and hosts supper clubs and cooking workshops for groups, private parties, and corporate. Visit Michelle's Facebook page here. Welcome Kitchenmess!