If you fancy your Tom Yum Goong and Pad Thai fix in Central, Café Siam may be your nearest and closest answer to authenticity. Having relocated to the bustling Lan Kwai Fong Area, the newly refurbished Café Siam offers a cosy, warm and relaxing environment with a solid selection of Thai cuisine.
Established in 1999, Café Siam has become Hong Kong's most beloved Thai restaurant among connoisseurs and has earned its place as the only Thai restaurant featured in the Michelin Guide for Hong Kong.
A warm and rustic interior well lit by the natural sunlight.
To start, I ordered the Koh Moo Yang ($101), the char-grilled marinated pork neck. Should anyone be surprised that pork neck is one of the favorite cuts among the Thai? Blessed with just the right amount of lean meat, muscle, and fat, pork neck is so intensely flavorful by itself that you actually don't really need the dipping sauce. Nonetheless, the dish does come with Jaew (the dipping sauce) with combine elements of tamarind, toasted rice and shallots for accentuated flavor. As for the pork itself, it was just caramelized to the right degree thanks to the addition of the right amount of brown sugar, and I love the crispy, slightly charred bits.
Koh Moo Yang ¬– One of Café Siam's signature and "must order" appetizers.
Feeling something crispy, I also ordered the Poo Nim Salad ($114), a deep-fried soft shell crab salad with fresh green mango, green papaya, carrot, onion and lime dressing. The soft shell crab was deep fried crisp to golden perfection and complemented the tangy lime flavors from the mango salad beautifully. Perhaps the only criticism I can make on this dish was the generosity factor: they could have given more than two pieces of soft shell crab.
Poo Nim Salad – Soft shell crab deep-fried to golden perfection, albeit small serving size.
Still on salad mode, I ordered another signature salad from the menu, the Yum Hua Plee ($84). Described as a "banana blossom and shredded chicken salad with a spicy peanut coconut dressing", it was a rather interesting concoction and something of a 'first' for me. The peanut dressing was intense, so if you are not someone who fancies the taste of peanuts, I'd advise to best steer clear of this dish.
Yum Hua Plee – Rich in peanut flavors with a hint of spice and coconut.
Having had enough with the 'salad fixes', I decided to opt for a signature main, the Poo Ob Woon Sen Maw Din, which in simple English translates to 'Whole crab baked in a hotpot with glass noodles and Thai Herbs' ($278). I loved this dish. The glass noodles soaked up all the flavors from the crab, garlic and star anise. A bit lazy with de-shelling the crab and eating its flesh, I couldn't quite get enough of the glass noodles.
Whole crab baked in a claypot with glass noodles and Thai herbs. Perfect for sharing.
All in all, Café Siam's new location and renovated interior gives it a more upscale and relaxed vibe with ample space and brightly lit interiors. Coupled with the wide array of dishes available for selection on their a la carte menu, it makes for an ideal venue for a casual gathering with friends.
Café Siam Thai Seafood Central Hong Kong
Address: 2-3/F, The Plaza, 21 D'Aguilar Street, Lan Kwai Fong, Central.
Opening Hours: Mon-Sat 12-2:230pm, Sun-Thu 6:30-11:00pm, Fri & Sat 6:30pm-11:30pm.
Order online now here.
Facebook page: www.facebook.com/CafeSiamLkf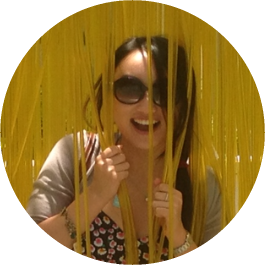 Michelle Tang |
Contributing Editor
Not your most conventional girl. A creative spirit with a zest for adventure, yoga, and food. With a degree in Finance and Law, Michelle was raised in Sydney. Passionate about cooking, writing, food styling and photography, Michelle writes a recipe blog and hosts supper clubs and cooking workshops for groups, private parties, and corporate.