Fancy a twist to the usual Spanish fair in Hong Kong? Enter Iberico & Co. Kitchen and Bar, the latest Enoteca Group restaurant. It is important to stress that the focus here was not just to be another Spanish restaurant. In fact, the owners went to the extent of appointing Consultant Chef David Tamlyn who was trained under the world-famous Marco Pierre White and boasts several stints across a handful of Michelin star restaurants.
The ambiance is airy, spacious and somewhat chic. Award-winning designer Kinney Chan has crafted something completely unique to SoHo regulars with Iberico and Co: the interior is somewhat grand with an unpretentious gastro bar feel. Think concrete walls, black iron, recycled wood, lead glass, mosaic flooring and wire mesh. Portuguese flower tiles and plush cyan blue and magenta pink fabrics add a touch of "chicness" to the airy and spacious gastro pub.
At first glance of the menu, I could see that David has designed an Iberian influenced gastro-pub menu that incorporates Portuguese and Spanish ingredients like Chorizo, Serrano sardines, octopus and white anchovies. Like all Enoteca Group menus, the menu features a wide range of dishes designed to be shared. This includes snacks, little plates, family-style bigger plates and a ham bar boasting some of Spain's best Iberico hams.
Baffled by too much choice, I narrowed my selection down by simply ordering all the three seafood signatures: tartar of salmon ($98), marinated octopus ($98), and Tuna Ceviche ($98). I was also recommended to order their 8 hour Rioja braised lamb shoulder ($106), another signature dish of theirs.

The standout appetizer: tartar of salmon, traditional garnishes, smoked paprika and quail egg.
First up at Iberico and Co. came the tartar of salmon. Accompanied by a wide selection of traditional garnishes, smoked paprika and quail egg, this was definitely the standout dish. The tartar was fresh and tasty. The delicious texture of raw salmon finely diced against the creamy quail egg and the option to add lime juice (served in a shot glass) to lend the extra 'zing factor' made this dish a wonderful starter to whet our appetites for the spicier and warmer dishes to come.

Another light starter to whet the appetite: marinated octopus with parsley, chilli, lemon and olive oil at Iberico and Co.
Next up was the marinated octopus with parsley, chili, lemon and olive oil. Another refreshing cold starter that delivered on freshness and taste. Neither the lemon nor the chili was too overpowering. Cooking note: when it comes to cooking octopus, the secret lies in the cooking time itself. It either has to be flash fried for literally a minute or two or poached for around an hour in order to achieve a soft, non-rubbery texture. Here, the chefs at Iberico and Co have poached the octopus (which is the preferred method for cooking medium to large octopus) to achieve a texture that is not rubbery. Coated with a mixture of lemon, olive oil, parsley and sprinkle of chili, this is another excellent light starter to order ahead of the savory mains.
While making our way through the octopus, the waiter at Iberico & Co brought over the Ceviche of tuna. Ceviche, for those that steer clear of such vulgar things as trends, is, at its most basic, raw fish marinated in citrus juice and spices; the acid in the juice denatures the proteins in the meat in such the same was as cooking would. The flesh becomes opaque, the texture firmer and dryer, yet the flavors remain spanking fresh: it's the perfect zingy dish for a warm autumn day. In fact, did you know that raw fish provides better quality Omega-3 than cooked fish?

Feeling Peruvian? Try the Ceviche of tuna, chilli, lime, coriander and apple wood smoke at Iberico and Co.

Served in a clear glass jar and garnished with dry ice, upon opening the lid, there is enough fog that escapes from the jar to ensure all eyes will be on your table (luckily we had no one seated around us). Minus the spiciness (I can't tolerate dishes with too much 'heat' and found it quite overpowering), the tuna itself was fresh and I could taste the fruity sharpness of the lime. Meanwhile, the raw red onions and parsley adds tones of freshness and color.

8 Hour Rioja braised lamb shoulder. Slow cooked to perfection, the meat falls apart when served.
Next came the famous 8 hour Rioja braised lamb shoulder from from Iberico and Co. La Rioja – probably more famous for its vino tinto (red wine) than its lamb – is also known as the Provence with 7 valleys (although in reality there are more). It is also a small city that is big on food, famous for its Pinchos, a variation of tapas. Goat and lamb, two popular meats, are often cooked over grapevine cuttings. Slow cooked to perfection, the lamb was so succulent and tender that it falls apart when served. Order if you want something more substantial and enjoy the 'melt-in-your-mouth' feeling.
After four dishes, we were pretty much a done deal. But as the old adage goes, there is always a second stomach when it comes to dessert. And who in the right mind can say no to Churros? For $58, we were greeted by 6 doughnut strips coated with sugar and served with a bowl of 72% melted dark chocolate (mmmm…i love dark chocolate). A connoisseur of dark chocolate, the sauce delivered the right amount of bitterness. The Churros at Iberico and Co were cooked all the way through. They could perhaps be even better though if they were rolled in cinnamon sugar.
Overall, a meal at Iberico & Co does not disappoint and is way enough to leave you wanting to come back again. With the wide selection of small and large plates for sharing, it is the perfect environment for groups who desire fresh ingredients with unpretentious cooking; all at a very reasonable price.
---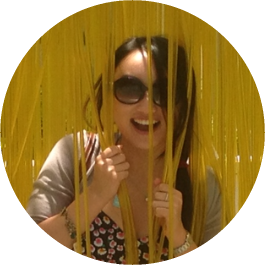 Michelle Tang |
Contributing Editor
Not your most conventional girl. A creative spirit with a zest for adventure, yoga, and food. With a degree in Finance and Law, Michelle was raised in Sydney. Passionate about cooking, writing, food styling and photography, Michelle writes a recipe blog and hosts supper clubs and cooking workshops for groups, private parties, and corporate.