Fancy a family-style Italian Trattoria? Look no further than Mostaccioli Brothers, located along Elgin Street in the SoHo district of Hong Kong, Mo Bros is a family friendly, classic Italian restaurant offering the best Cannolli in Hong Kong. Upon entering Mostaccioli Brothers, you will be greeted by a long corridor, then a courtyard, where there are al fresco tables for those who prefer dining out in the lovely spring weather.
Seeing it was raining, however, I opted for the indoor seating. What to expect? A warm cosy interior with exposed brick walls, red tablecloths and wooden chairs.
Mostaccioli Brothers is opened by El Grande, a group that operates Grappas's. Food is mostly family-style. To start, I ordered the Burrata Pomodorini e Basilico ($148) and three items of their Antipasti selection ($118)
The mozzarella is flavorful and fresh, as it is delivered from Italy every other day. It arrived on a bed of cherry tomatoes and some shredded basil.
Burrata Pomodorini e Basilico – drizzled with olive oil and crackling of black pepper, the Buffalo Mozzarella is beautifully fresh and delicious
As for the appetizer selection, the a la carte menu had an offering of six types of antipasti whereby the lowest priced item starts at $42, two items for $80, three items for $118 and four items for $158. Amongst the selection, I opted for three items – Marinated Mushrooms, Marinated Octopus, and the Grilled Marinated Eggplant. All were of good quality, particularly the octopus.
Marinated Octopus, Grilled Marinated Eggplant, Best Italian Style Marinated Mushrooms
For the main, I ordered their signature Lobster Fra Diavolo ($288). However, do allow 20 minutes in preparation time. This dish was a standout and well worth the wait. Fettucine was cooked al dente, the lobster sauce was not too salty and the portion was generous.
Lobster Fra Diavolo ($288) – a whole boston lobster with fettucine in a spicy tomato sauce
Next up was the grilled salmon with lemon, butter and grilled vegetables. This dish was beautifully cooked and presented with the texture of the salmon remaining delicate and moist. The vegetables were just cooked to the right degree too.
Grilled Salmon ($175) – lemon, butter, grilled vegetables
Last but not least, the dessert selection. With only three to choose from – tiramisu, cannoli or ice cream served with chocolate or whisky, I ordered my favorite, the Tiramisu ($55) to wrap up the meal.
Mamma Mostaccioli's Tiramisu ($55) – traditional mascarpone, coffee, marsala and lady fingers
Mostaccioli Brothers
Address: B/F & G/F 16 Elgin Street Central Hong Kong.
Order online here.
Facebook page: www.facebook.com/mobroshk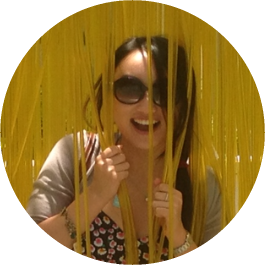 Michelle Tang |
Contributing Editor
Not your most conventional girl. A creative spirit with a zest for adventure, yoga, and food. With a degree in Finance and Law, Michelle was raised in Sydney. Passionate about cooking, writing, food styling and photography, Michelle writes a recipe blog and hosts supper clubs and cooking workshops for groups, private parties, and corporate.