For a laid-back neighborhood café, look no further than NOSH. The cool location, lovely atmosphere and tasty food that centers on fresh seasonal ingredients are all elements that make it a winner. Nosh is a casual café which serves classic European dishes with a modern twist.
Designed by Hong Kong designer Helen Lindman of Helen Lindman Design, Nosh sports a modern-chic appearance, using clean lines and plenty of natural light. Nosh is open for breakfast, lunch and afternoon snacks, and offers brunch on the weekends. The café also offers a wide array of savoury and sweet bites, ranging from artisan breads and refined Japanese-French pastries.
Nosh is my go-to place in Hong Kong for a relaxing and unpretentious brunch on weekends. Do make sure you arrive early though on weekends to be assured a table indoors (particularly during the hot humid summers). Seeing it is the third day of the Lunar New Year, I decided to take it easy and catch up with a dear friend who lives in the Tai Ping Shan neighborhood for a casual brunch with good coffee.
The brunch menu offers a wide selection of healthy dishes with an array of side dishes
Every time I frequent this café for brunch I opt for the "Bruschetta" ($105), a vegetarian dish that consists of sourdough toast toppled with ricotta, eggplant, tomato, mozzarella, fresh basil and a side of vegetable salad. I love the blend of the vibrant colors, flavors and texture of this dish. The drizzle of aged balsamic vinegar adds a nice finishing touch to this simple dish.
The "Bruschetta" brunch – the light drizzle of aged balsamic vinegar adds a nice finishing touch to the mozzarella and tomatoes.
For the sides, I ordered the Portobello mushrooms ($35) and the granola with yoghurt ($35).
For an additional $35, you can top up with a side of succulent Portobello mushrooms.
The grilled Portobello mushrooms were grilled to perfection and juicy. As for the granola, I personally prefer the one I make myself at home. Nor was the yoghurt the rich creamy Greek Yoghurt style that I am particularly fond of. Nonetheless, for those who want a healthy side, the granola is worth trying.
The granola with yoghurt and a light drizzle of honey makes for a healthy side dish.
To quench my first, I ordered their dairy-free smoothie of the day ($40), which comprised of passion-fruit, pineapple and orange, freshly blended in the Vitamix upon each order.
Freshly blended smoothie – pineapple, orange, and passion-fruit.
Now what is a relaxing brunch without the accompaniment of a steaming cup of hot coffee? After digesting all the food, I opted for a flat white (I'm from Australia after all). The coffees come in two sizes, regular ($35) or large ($39). I ordered a large so that I could sit back and enjoy the experience for longer. Much to my surprise, the coffee here is decent with a warm body and balanced flavor (I'm not a fan of acidic and bitter coffee).
The flat white has a mellow aroma and balanced flavor; perfect accompaniment to a hearty meal.
In short, Nosh is a cosy neighborhood café that serves good food along with good coffee. What more can one ask for? Do frequent and order the meals at Nosh if you are looking for healthy options (though I must say their pastries look absolutely delicious) and meals that incorporate fresh, seasonal ingredients.
For lunch, there is a daily special on the blackboard, seasonal salad selection, soup, and hearty sandwiches.
NOSH by Secret Ingredient
Open times: Mon-Fri 8:30am-7pm, Sat and Sun 10am-7pm.
Facebook page: www.facebook.com/NOSHTaiPingShan
Home delivery: You can order online for home delivery from Nosh Happy valley or the Mid-level's branch.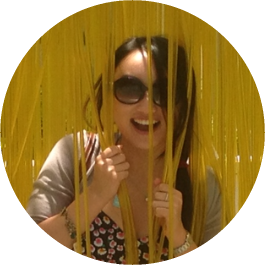 Michelle Tang |
Contributing Editor
Not your most conventional girl. A creative spirit with a zest for adventure, yoga, and food. With a degree in Finance and Law, Michelle was raised in Sydney. Passionate about cooking, writing, food styling and photography, Michelle writes a recipe blog and hosts supper clubs and cooking workshops for groups, private parties, and corporate.