Situated at the quieter end of Gough Street (i.e. 20 meters away from the ever-so-popular Kau Kee) is SAMA, a modest Japanese diner specializing in Hokkaido soup style curry. A tiny joint that seats less than 20 people at any given time, the service is efficient (although don't expect the most friendly staff) and the environment is clean and cosy. You can also visit SAMA Causeway Bay.
A cheerful, cosy and clean interior with no more than 20 seats.
Just to provide some contextual background, Hokkaido is the best place to eat soup curry due to its rich source of fresh vegetables and ingredients. Soup curry comes with vegetables, rice, and various toppings and is a specialty in Sapporo Japan. Born in the cold climates in Hokkaido, soup curry all began back in 1971 when a restaurant created a "soup medicine curry" filled with spices and herbs. Some 20 years later, another restaurant made this dish without the medicinal bits, and named it simply "soup curry". It became an instant hit, and Hokkaido soon saw restaurants purely specializing in this.
The restaurants made good use of the northern island's excellent agricultural produce, adding ingredients like baby corn, carrots, broccoli, pumpkin, okra, lotus root, peppers, root vegetables, cabbage, and mushrooms to it. Just to name a few, meat toppings include hamburger or minced patty, chicken, lamb, seafood, or braised pork belly. The reason why Japanese locals love eating soup curry is because every establishment has its own unique, home-made soup and theme therefore every restaurant is always a new experience.
As for SAMA's case, SAMA HK is actually a decade-old chain from Hokkaido. All the soup bases are made from SAMA's Japanese kitchen and imported to Hong Kong. You can therefore be rest assured that you're getting the authentic version.
A simple menu where one can select from three spice levels, 2 soup choices, 8 curry choices, and 4 extra toppings.
The menu is simple. There are eight soup curry options to choose from with a price range from $77 ('Vegetarian Bear') to $128 ('Hungry Bear'). Wildly aromatic and flavorsome, there are three soup bases to choose from – tomato, coconut, or shrimp. There are also three spice levels to opt for according to your tolerance for 'heat' – baby bear, adult bear, and crazy bear. Within each spice level you can further adjust the 'temperature' from 0-30 according to your taste.
We opt for the classic "Marathon Chicken" (with tender chicken legs) for $88 and the "Ocean Trophy" (seafood medley) for $108. For an extra $10, I also ordered an extra topping of a soft boiled egg (half of one to be precise). Believe it or not, this is the fist time I've actually tried Hokkaido curry so it was quite an exciting experience for me.
Hokkaido soup style curry is the specialty at this modest Japanese diner
Ocean Trophy | A bowl full of marine goodness – shrimps, pana shellfish, octopus, squid and scallops – swimming in a hearty shrimp base curry.
Around 10 minutes later, our soup curries arrived with a plate of white rice. I loved the rich and flavorsome prawn soup curry base of my Ocean Trophy. Despite its watery look, the soup is packed with crustacean flavor that serves as a strong and flavorsome base best paired with seafood.
For an extra $10, you can order an extra topping of half a soft-boiled egg.
The seafood at Sama HK is cooked al dente, giving it a texture that makes up for the lack of fresh taste. The Hokkaido scallop was massive (as it ought to be) and portion size was decent. Note that Hokkaido soup curry is very different from its Thai or Indian counterparts – it is more watery but richer in complexity and flavors. It is often loaded with vegetables and meat, making it a complete meal itself, and is eaten with steaned white rice. Perfect to warm me up on a rainy winter day.
Marathon Chicken | Chicken thigh so tender that you can fork the meat off the bone .
The Marathon Chicken with coconut curry base was also superb and rich in flavor. Chicken leg is boiled in coconut curry soup until ti is so tender that you can fork the meat off the bone. Fresh, crunchy vegetables add color and texture as well as lending a healthy dosage of fiber.
The owner has created a clean and cheerful decor with fun polaroids and paintings around cartoon bears.
Do visit SAMA for a casual meal to warm you up on a cold winter day. I highly recommend opting for the prawn soup base as the flavor and fragrance that comes from slow-stewing shrimp heads is so rich in crustacean flavor and definitely shall not be missed.
SAMA HK
Address: 51A Gough Street, Sheung Wan
Opening hours: Mon-Thu 11:30am-3pm; Fri-Sat 6-11pm
Follow this link to order online.
See map below for direction: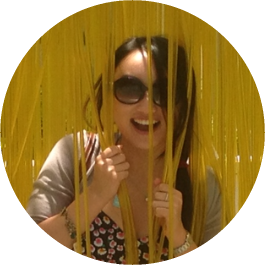 Michelle Tang |
Contributing Editor
Not your most conventional girl. A creative spirit with a zest for adventure, yoga, and food. With a degree in Finance and Law, Michelle was raised in Sydney. Passionate about cooking, writing, food styling and photography, Michelle writes a recipe blog and hosts supper clubs and cooking workshops for groups, private parties, and corporate.