If you are looking to get your fill of Vietnamese flavors without the associated noisy chatter often characteristic of Vietnamese eateries then this place is for you. Opened last year, Viet Kitchen is helmed by award-winning chef Peter Cuong Franklin. With the hip eatery Chom Chom already under his belt, Franklin's new joint offers a fresh new take on the traditional pho, bun, banh mi, desserts, and more.
I was looking to catch up with some girl friends over some light but refreshing cuisine and most importantly, a restaurant conveniently located in Central without the noise. Having tried Viet Kitchen for lunch before, I knew the vibe would be fitting so decided to give this place a shot as a dinner venue. The beauty of Viet Kitchen lies in its décor. Untypical of Vietnamese joints in Hong Kong, the space is modern and spacious, with long booths and an open kitchen so that you can see all the chefs in action (if desired). The dining area seats up to 88 people and is open for lunch and dinner daily with a chic bar area serving up some refreshing hand-crafted cocktails made to order.
With a bar area serving freshly made cocktails and long booths, this Vietnamese restaurant offers a more relaxed and spacious setting for longer catch-up sessions. Signatures include the caramel chicken wings, grilled lemongrass Korubuta pork chop, and the Saigon beef pho – just to name a few.
The caramel chicken wings ($88) will blow your mind. Arriving on a plate in six, I don't think I've had anything like this before even when I was in Vietnam. The sweetness of the caramelised brown sugar was not too overpowering and the wings were freshly deep-fried upon ordering so arrived crisp and hot.
Don't miss out on the caramel chicken wings as an appetizer. With a satisfyingly crispy outer layer, the meat underneath is tender and juicy.
To share, we selected two signature dishes from the Large Plates. First was their Saigon Shaking Beef ($198). Boy, this was delicious. The tenderloin was juicy, succulent, and rich in garlic flavors. Complemented the baguette slices that were served alongside the dish very well. Take a bite and you are transported in to garlic heaven.
Melt-in-the-mouth tender beef tenderloin with rocket, tomato, garlic, and sliced baguette.
The second large plate to arrive as the Grilled Kurobuta Pork Chop ($218). So what is so special about Kurobuta pork? For those who aren't aware, Kurobuta Pork is the most highly prized pork in Japan and comes from the ancient breed of pig known as Black Berkshire. This breed, found in Japan, is regarded as the highest quality pork in the world.
Kurobuta pork is considered to be equal in status to "Kobe Beef" and is regarded as one of the highest quality pork in the world.
For the vegetable side, we ordered the Morning Glory ($78). Morning Glory is indigenous to most of Southeast Asia. Let's just say one can't go wrong with ordering this dish at a Southeast Asian restaurant. And no, we didn't go wrong. The vegetable was wok-fried with yellow bean, garlic and light touch of chili. Made for a perfect side to our protein-rich mains.
Morning Glory, wok-fried with garlic and a hint of chili
Morning Glory, wok-fried with garlic and a hint of chili, made for a perfect vegetable side dish for the larger serving plates.
Now for the desserts. I'm a sucker for Affogato's, so tried the Vietnamese affogato ($68), curious to see what ice-cream would taste like in a Vietnamese restaurant. On the first spoonful, I was blown away by the creaminess of the affogato. The coffee flavored ice-cream was of high quality and I blended harmoniously with the house made Kahlua and drip coffee.
The creaminess of the Vietnamese Affogato would blow your mind.
The service at Viet Kitchen was attentive. Prices are definitely steeper than usual Vietnamese joints but reasonable given its Central location and modern and relaxed environment. Viet kitchen has quickly become my favorite Vietnamese restaurant in Hong Kong and I'll be coming here more regularly to get my quick Vietnamese fix.
Viet Kitchen
Address: G04 & 06 Nexxus Building 41 Connaught Road, Centra, Hong Kong.
Facebook page: facebook.com/vietkitchen.hk
Opening Times: Monday – Saturday (10:00 – 22:00).
Order online here for home delivery.
Follow the map below for directions:
---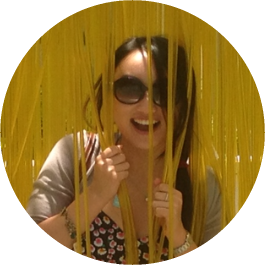 Michelle Tang |
Contributing Editor
Not your most conventional girl. A creative spirit with a zest for adventure, yoga, and food. With a degree in Finance and Law, Michelle was raised in Sydney. Passionate about cooking, writing, food styling and photography, Michelle writes a recipe blog and hosts supper clubs and cooking workshops for groups, private parties, and corporate.